How to Choose Your Frames
How to choose your frames
Which glasses suit me? Which frames match my face shape? Which sunglasses fit my style?

Choosing the right frames is never easy, but at least it's fun. There are a few things to take into account, so here are our tips to help you get it just right….
Eyewear is expression. A chance for you to showcase your personality, lifestyle, and individuality.
What colour works best?
When it comes to finding the perfect frames, start by asking yourself: which colour and shape compliments my face best? Let's start with colour…
We all tend to 'work best' with our 'natural' colouring. This means choosing a colour which harmoniously matches your skin tone, hair colour, and eye colour.
Everyone has their own unique colour palette, but to make things easier we can generally sort people into having either a warm, neutral, or cool palette. Of course, changing your hair colour or tinting your eyebrows will influence your natural colour palette.
If you want your frames to blend in then choose a frame colour that is closest to your skin tone. If you're keen to stand out and give your face more definition then go for more contrasting colours. However, it's also worth factoring in your individual fashion sense…
If your skin and hair are both a light, cooler colour, but you tend to wear bolder, darker colours, you may opt for something in between the two: a slightly warmer, deeper frame colour.
If you're thinking of buying a metal frame, think about the colour of jewellery you wear. This could affect whether you go for a gold, silver or colour-coated metal.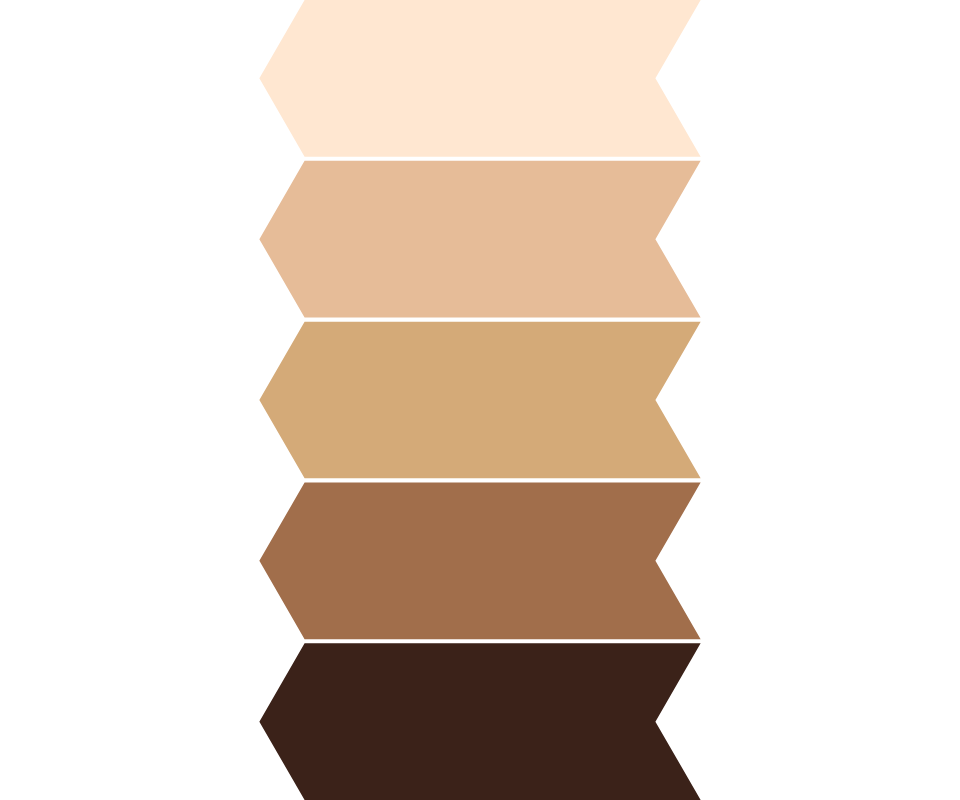 What is your face shape?
Now you've caught your colour, it's time to sort your style. Frame styles which look most at home on a face tend to be ones opposite to the face's shape. This creates a visual balance. You'll generally have one of the following face shapes...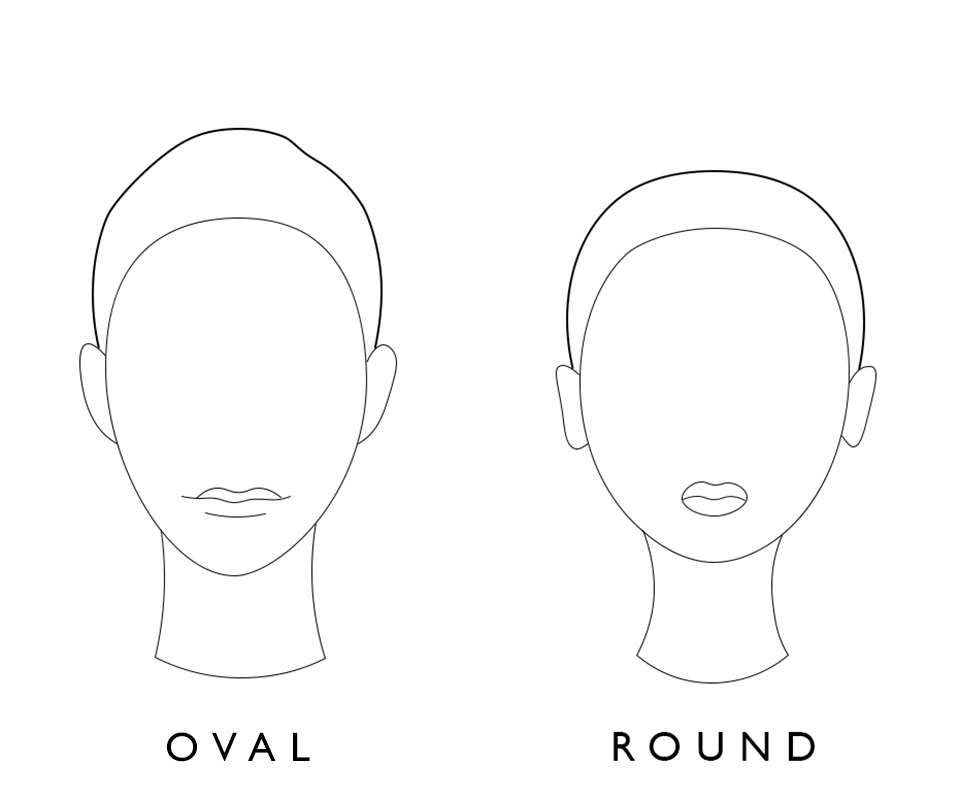 Oval faces
This is the most common face shape. As the top half of the face is wider than the bottom, you get a tapering jawline and a lengthened appearance.
Which Finlay frames suit oval faces? Already quite visually balanced, oval faces can work with most frame styles, particularly if the lower rim of the frame is less circular.
Round faces
If you have a more circular face we recommend frames with a more angular fit. Rectangular frames will contrast the roundness, focusing attention on your features and creating definition. A more narrow frame will also give the illusion of depth.
Square faces
Square face shapes have a noticeably sharper, straighter jawline. Wearing a more rounded, panto-lens frame will soften your naturally angular dimensions. You can definitely go for frames with flowing, smooth silhouettes.
Rectangular faces
These are similar to square faces but are often longer without such a sharp jawline. A rounder, slightly more cat-eyed frame will soften the angles of the face (the frame's upswept detail cleverly creates width without a boxy edge).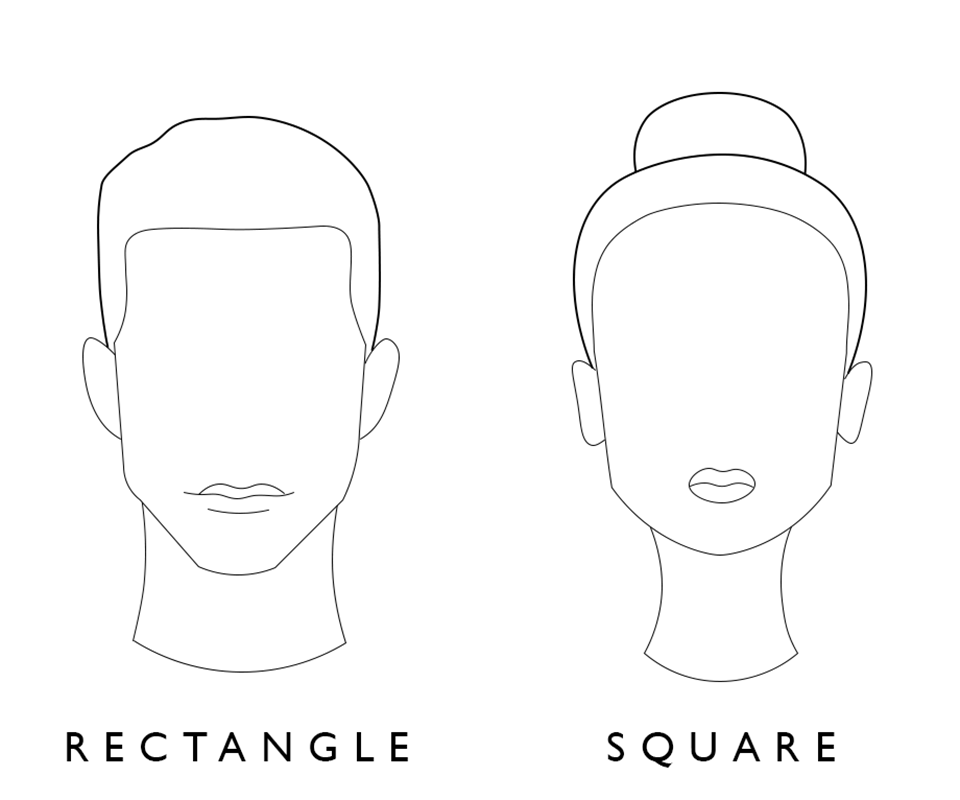 Want to see which frame suits your face?
Use our free Virtual Try On service to try on all of our frames online.
What's the right frame material?
Frames tend to be made of either acetates or metals (although some designers have created frames which combine the two). Your prescription may dictate which option to go for (we'll explain more below), but really the decision is down to personal choice.
Why are acetate frames good?
You have a multitude of colours to choose from and they're available in much bolder shapes. At Finlay we use only the finest Mazzucchelli acetate. This is engineered to be lightweight and naturally hypoallergenic.

Why are metal frames good?
They have a more delicate, traditional quality. Our metal designs give an even lighter feel to a more sensitive wearer. One thing which may affect your preference: nose pads are more apparent on metal frames.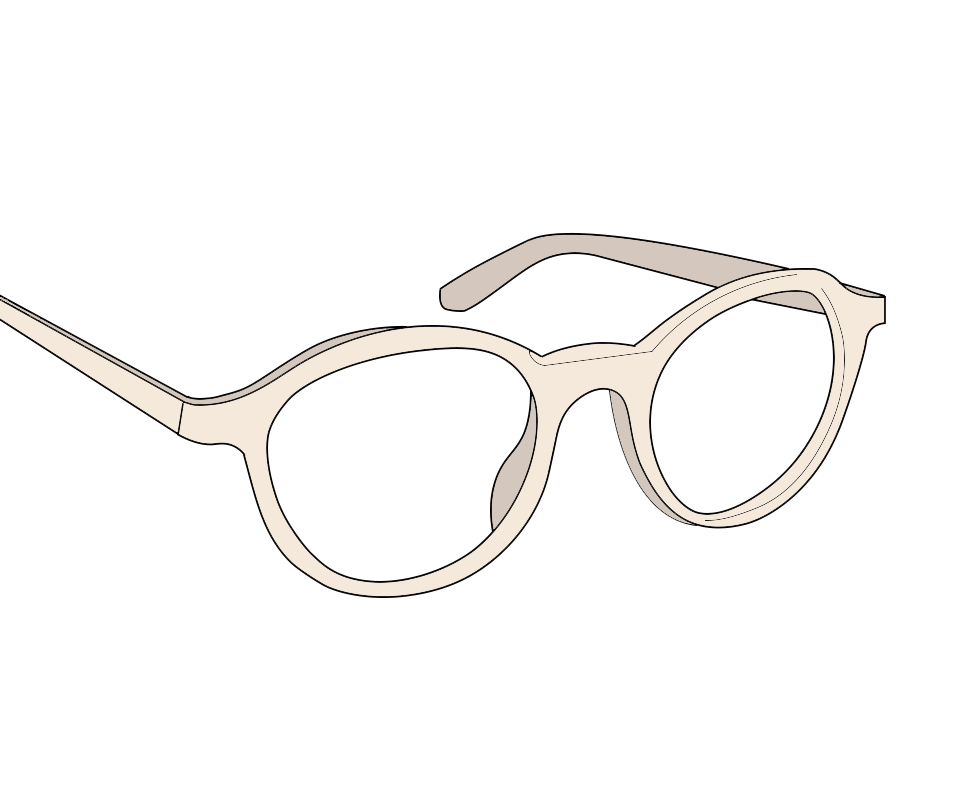 Does prescription affect frame choice?
Your prescription plays a big part in which lens size and shape will give you the most optimal vision and aesthetic.
A higher and more complex prescription will add thickness to the lens, even after thinning, compared to lenses with smaller prescriptions. If you have a thicker lens we recommend choosing a rounder acetate frame as it's more optically and aesthetically accommodating.
Anything else to consider?
If you have a small pupillary distance (the distance from one eye's pupil to the other), a more petite frame will keep your pupils sitting in the centre of the frame. This is exactly where you want them.
When it comes to the size of the frame you choose, it's a good idea to match it to the size of your face. And, finally, certain noses fit certain nose bridge styles more comfortably.
What sunglasses work best?
Weather dependent, most of us don't wear sunglasses as often as spectacles so you can be more playful when it comes to shopping for shades.
Wearing a tinted lens colour gives us a bit of visual anonymity. It's freeing, with our eyes disguised to the rest of the world. We can be bolder, going for more oversized, vibrant, or outgoing colours. A larger style will give you more coverage from the sunshine, but really the choice is yours on this one.